Carroll Independent provides you with options. Our skilled team of associates will discuss various brands to optimize the sales potential of your site. From major national brands to a variety of unbranded choices, each location is unique. After that choice, you can rely on an extensive talent pool to provide a support and passion to your business. An ideal partner is one that can help grow your business and be sure to give you the flexibility to tailor your store to the customers you serve.
At Carroll, we have a multi-generational tradition that is founded in a dedication to service, dependability, and customer relationships. For more than 115 years, this time-honored commitment has served us and our customers well, helping us grow into a dominate fuel distributor in the Mid Atlantic. Everyday our goal is a simple one; we strive to be a true business partner that understands the needs of today's motor fuel and convenience customer.   
Far greater than the sum of our parts, Carroll has emerged a top-tier fuel distributor on the East Coast. A vertically integrated infrastructure, beginning with a proprietary fleet transports + quality branded and unbranded fuels, + convenience retailing expertise + car wash management + culinary food development + QSR Franchise experience + facility maintenance including dispenser services + underground storage tank services + site design and development + construction + a whole lot more, Carroll equals a one stop supplier and a true partner in your business.  We welcome the opportunity to discuss any or all of these capabilities, and how they mesh with your goals. 
Care to learn more about our company? 
Our needs are not unlike yours - Profits and delighted customers!  
Quality motor fuels are essential to the success of your business and your commitment to your customers. Our extensive array of motor fuels is designed for flexibility and customization to meet your specific requirements. The volume of our business is significant and growing every day. As a result of our relationships with strategic branded and unbranded partners, we can offer very competitive and compelling programs. 
The Carroll/Dealer relationship remains the backbone of our company and we have long believed that one business cannot thrive without the other. Our dedicated team would welcome the opportunity to meet with you and share our learnings and best practices to drive your business forward.  Each member of our organization has years of experience in the fuel and convenience industry. Our industry experience coupled with our continued learnings from our company-operated sites, have only strengthened our capabilities to help drive your business.   
Carroll Independent will provide you with options.  From major national brands to a variety of unbranded choices, we know each location is unique. Our skilled team of Business Development Specialists and Area Managers will discuss various brands with you to optimize the sales potential at your site.  You can rely on an extensive talent pool to provide support and innovation to your business. 
Need Investment? From new dispensers or an auto service bay conversion to a complete raze and rebuild, Carroll has both the financial resources and construction expertise to make it a reality. Carroll stands ready to assist and enable you to  better meet the requirements that todays' customers demand. 
Your Future? You may have other ambitions or pursuits that conflict with the day-to-day operation of your site. We can provide lease/leaseback options, succession planning and other possibilities. You can always rely on a reliable income stream from a company serving the community for over 115 years.  
At Carroll, relationships begin with trust. They last when you keep your word. 
24/7/365 - you can count on Carroll.  Let's start discussing your options today! 
Do you have an entrepreneurial drive and are motivated by boundless opportunities and a desire to delight customers? Carroll may have an exceptional opportunity at one of our many company-controlled locations for those that share our passion for satisfying customers. 
Becoming a Carroll dealer offers the opportunity to build your own business, be your own boss, shape a culture and invest in a better future. We are always seeking dealer candidates in the Mid-Atlantic region. 
Carroll Transportation is the Mid Atlantic's premier fuel carrier. This division of Carroll Motor Fuels is dedicated to reliably delivering fuels safely, efficiently, and promptly.
Services: When it comes to fuel transportation, trucking safety and reliability are critical aspects. At Carroll Motor Fuels we offer a wide variety of fuel solutions, and to make sure our deliveries are impeccable our fleet consists of well-maintained vehicles and well-trained drivers. Our transport includes Bulk, and Tank wagon trucks allowing us to deliver 50 gallons to 8800 gallons efficiently and reliably.
Carroll Transportation features:
A modern fleet
Dedicated, knowledgeable, drivers
On-site fleet maintenance team
Remote inventory management
Automatic delivery
24/7 service, 365 days a year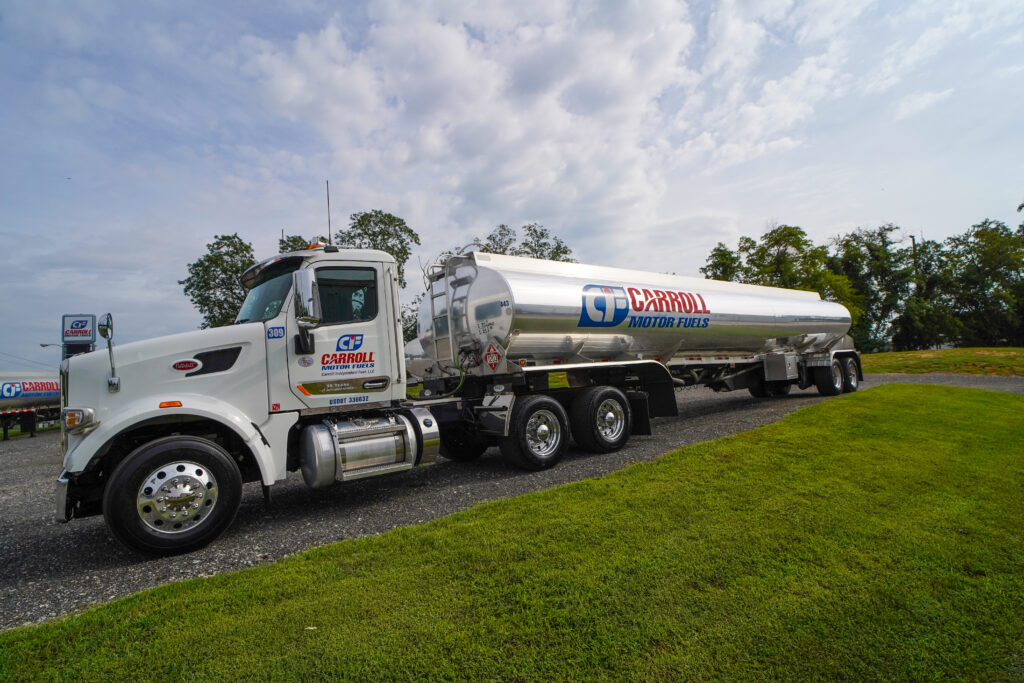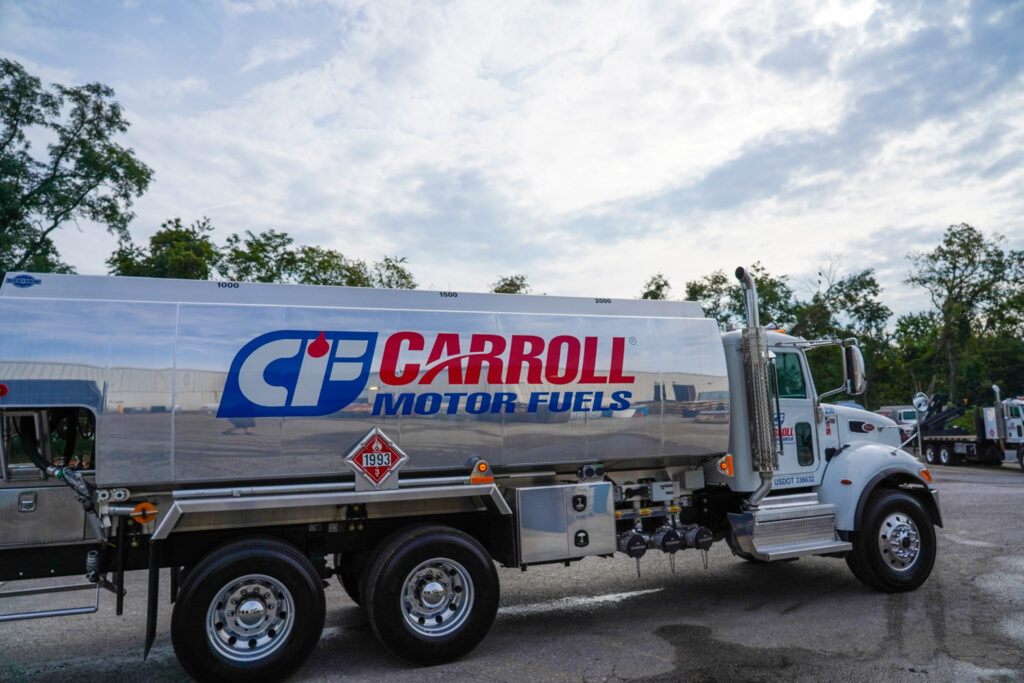 "Howard Phelps and Jay Tan have helped me grow, expand, and re-build over the years. Our relationship has been built on trust and continues to this day"  
– Harinderpal "Paul" Sawhney - Multi Site Owner 
"I am a second-generation Carroll customer! No question, from John Phelps [President of Carroll Independent Fuel LLC] to an after-hours weekend dispatcher, the folks at Carroll have treated me as a member of the family. I grew up with Carroll and owner/operator and have been successful in growing with the community. The Carroll brand has been an integral part of that success.                  
– Doug Miller Jr. – Multi Site Owner 
"Since arriving in this country, I am impressed with the exceptional level of guidance and service the folks at Carroll have afforded me.  Starting as a cashier to owning my own business, Carroll has guided me in all facets of my business. I feel secure in knowing that regardless of who I call at Carroll, there will be a committed and helpful voice on the other end of the call."    
– Mike Goitem – Multi-Site Retailer  
"From a sketch on a napkin to what became my first Carroll branded site, Carroll has helped turn dreams a reality. I feel that I have a personal relationship with the fine folks at Carroll with representatives truly dedicated to my well-being and success! It has been a pleasure working with a company with extensive resources to respond to any issue." 
– Parwinder "Happy" Singh – Multi Site Retailer